The Boardroom recently previewed 'Launch Season' for the darts industry and what it might mean for players, customers, and the companies themselves. It seems Unicorn will be the first to break cover with at least part of their 2021 product launch coming on September 4th.
The 'grand old man' of darts brands is trying to achieve two ends with this move. They will be first out of the traps and, somewhat like at an audition, first or last are thought to stick in the mind of the judges (in this case the buying public). With the success of Dimitri van den Bergh at the Matchplay, they will look to capitalise on a huge boost of brand awareness.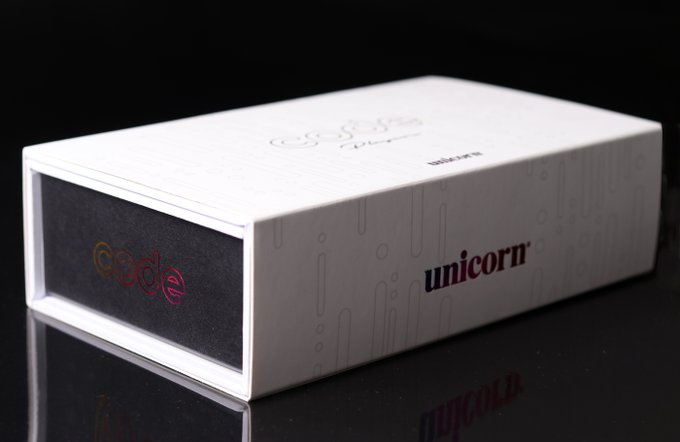 In addition, it appears that Unicorn may have shrewdly chosen to coincide some, or all, of their launch with the upsurge in darting activity, and television coverage, that September seems to be bringing. This also applies to some European and Global markets.
The social media teaser that was dropped out yesterday does not give much away, other than the model that may be getting additions and or a revamp.
A side benefit of launch season, and this lockdown, is that room needs to be made for new stock. This leads to clearance offers both direct from manufacturers and their retail stockists. Keep an eye at for a review of some of the best bargains for those not driven by the latest fashion.
---
Originally for Darts World Magazine 570/ dartsworld.com August 2020
The Boardroom with Catdromeda Accounting Ltd
Darts World Magazine (Issue 577) and 2022 bundle offers
Subscribe or purchase your copy