Product: Darts (Steel Tip)
Model: Mark Webster (Signature) 20g
Material: Natural Tungsten 90%
Dimensions: 48.4mm x 5.9mm
Grip Style: Simple 14 cut Ring Grip (2/5 Aggressive)
Shape: Parallel (Straight)
Mark won his World championship and many other titles with this design. As with other players/manufacturers, he has adapted it over time both in grip and cosmetically. he has also increased his weight preference.
General:
A simple dart with a very comfortable feel. The thirteen cuts are slightly narrower (1.5mm*) than on a standard 'Bristow barrel' but the blank toward the stem end is larger than most (15mm*).
The 5.9mm width is excellent for grouping and almost half a millimeter slimmer than most similar darts. The length is quite standard for darts of this time, 48.4mm is long enough to allow enough weight, short enough to allow some wrist control but not too long.
The Webster original has a slightly softened nose but not a cone or taper to enable the path past other darts or wires.
Set Ups:
Webby used a very conventional set up with these. A simple standard shape flight (Wales design) and a white nylon stem (medium). AIM: tested them with a very similar setup and they worked very well indeed. At the low weight (20g) they are also ideally paired with fixed flight options, such as the L Style Champagne systems, with a tweenie sized stem.
Tester Quotes:
"The are much better than I thought, simple yet very effective and reliable."
"If you have a traditional 'arc style' action/throw you will love these"
"You can hold these anywhere but they are very good for mid or rear holders"
Debbie Downers:
The only real downside is the rear blank is quite large which can affect how some players would hold the dart. The grip is very simple and some players would prefer a more aggressive feel.
Value: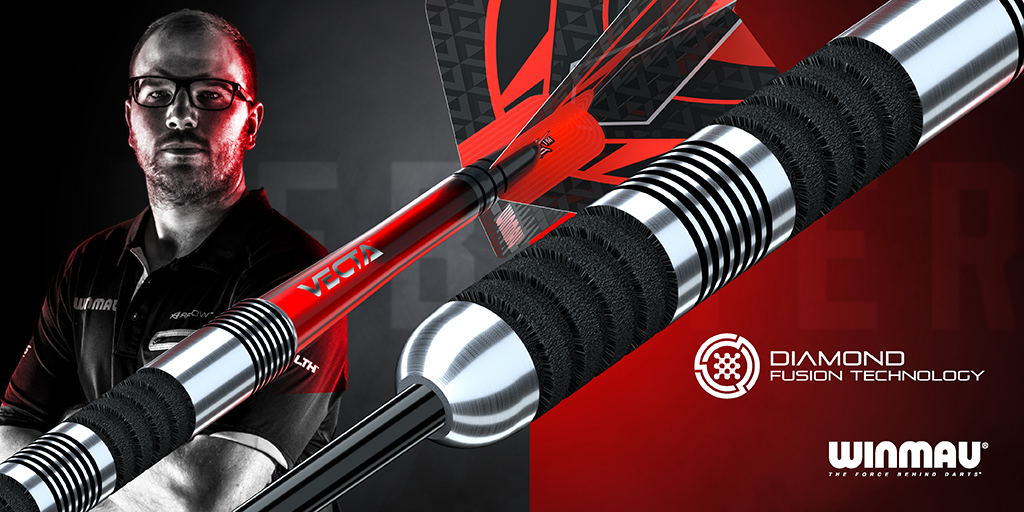 In their day these were good value at the £20-30 mark. Winmau has revamped Mark's dart a couple of times and has even added a diamond gripped version. Sadly all these are at higher weights. Second-hand sets of the originals pop up on eBay etc. for around £20.
Snapshot:
A superb and increasingly rare example of a World Championship winning dart. No-fuss, no cosmetic vanity just a simple slim tungsten barrel with a softened nose and a basic ring grip. Lovely balance and easy to use. Especially suited for wristy or whippy players and those who 'arc' the dart.
Marks: 8.5/10.
---
The latest Webster editions are available from most darts retailers and online at Red Dragon Darts.